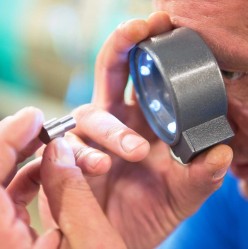 Germefa is proud of the close relationships we maintain with our clients, for it is only in a collaboration in which openness, transparency and trust are central that it is possible to make great advances and achieve major innovations. You can look forward to a personal approach from us thanks to our flat organisational structure and extremely short lines of communication. In practice, this means that you receive exactly what you expect, but you will also notice that Germefa always works with you with regard to improvements in components or processes, at both the design and production phase.
For our view on Corporate Social Responsibility you can visit the Micro Machining Group website and read the page titled CSR.
Below you will find the various stages in our process. You can click on any stage if you require further information.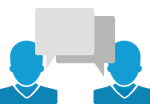 01. Challenge
Our clients are faced with challenges: challenges in the field of construction, material selection, processes and limitations. We regularly work on these challenges with our clients. When we work with you, these challenges are transformed into opportunities and give rise to possibilities. In addition to offering you our own expertise in the field of machining activities and materials we can also advise you on material treatments such as hardening processes or assembly, for example.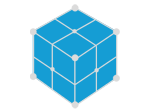 02. Process optimisation
In consultation with the client, we check whether any product adjustments are required in order to arrive at an optimised production process. Our manufacturing engineers accurately develop the component so that a prototype or a small introductory series can be produced.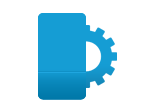 03. Production
Germefa works mainly for demanding markets. Markets that impose logical requirements in the area of quality, innovative power and delivery reliability. The manufacture of components for these markets is only possible by deploying the best people, working in modern production facilities. Our employees typically work at the highest possible level, both in the production phase and in the fields of quality, process and/or product improvements.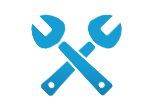 04. Assembly
Germefa believes that this is the extension of your production process. For this reason, we continually further optimise our processes. As a result, our clients achieve a better output. Assembly plays an important role here every time. Assembling, bonding or otherwise connecting your separate components, increases efficiency and decreases your costs.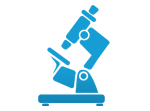 05. Quality control
The greater the accuracy and the higher the quality requirements, the more we appreciate the challenge at Germefa. Day in day out, we are busy ensuring this accuracy and quality, continuously improving both. This is a process that cannot be achieved overnight; we have worked on it for decades. Time and again, we are capable of surprising our clients, mostly from high-end markets, with the precision we supply. You obtain precisely the quality you expect!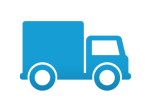 06. Delivery
Within Germefa, delivery reliability is of paramount importance. We understand that our clients experience this delivery reliability as extremely important as any stagnation in their production process is costly. So we go to great lengths to supply products not only on time but also packaged in the most efficient way. For us, the actual delivery is an integral part of the total process and therefore we do not consider it to be an afterthought.