Competencies
From 1945, Germefa has been involved in the development and production of high-quality components that represent great achievements and breakthroughs. This is only possible because, together with our clients, we keep being innovative at a high level.
Our clients are often faced with limitations, as a result of which they cannot take the next innovative step. This mainly concerns limitations in the area of material types, production or challenges regarding precision. In many cases, these limitations can be eliminated. Our many years of expertise and know-how regularly prove to provide opportunities. This is because we simply view the issue from a different angle. We enjoy being able to do this together with you. The more specialised the request, the more we like the challenge!
As part of the Micro Machining Group we can also take over the entire production process for components, by integrally outsourcing other types of processing to our sister companies. This way, you retain one point of contact, but you benefit from all the processing options and expertise available within Micro Machining Group.
Below you will find several examples of work on (composite) products.
Housing
Industry: medical / optical
Material: aluminium
Processing: CNC milling
Dimensions:  rd 140 x L. 50 mm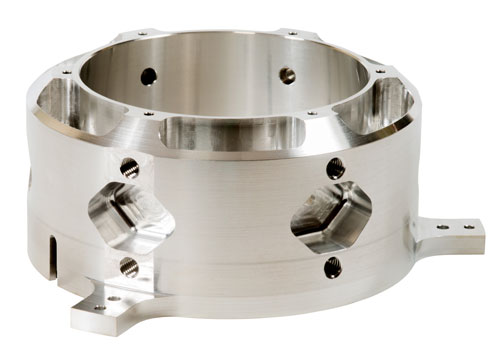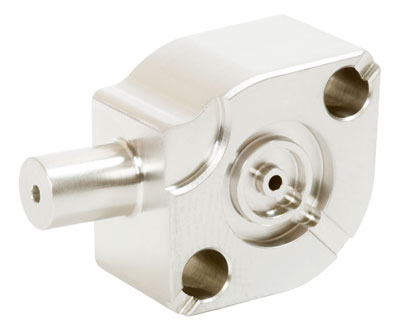 Connection block
Industry: optical
Material: SS
Processing: CNC turning, CNC milling
Dimensions:  30 x 25 x 15 mm
Lever assembly
Industry: research
Material: SS, aluminium
Processing: CNC milling, CNC turning and installation
Surface treatment: anodising
Dimensions:  250 x 80 x 100 mm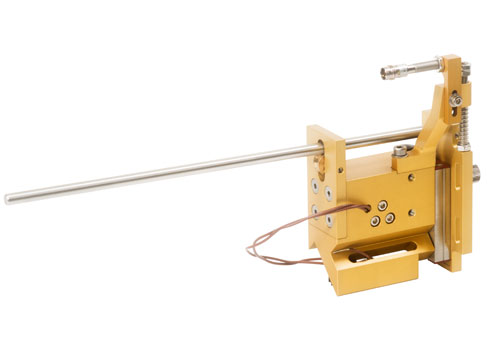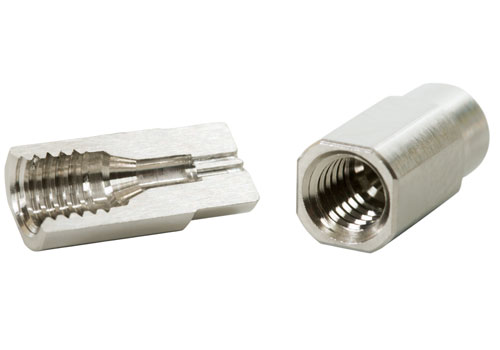 Nozzle
Industry: medical
Material: SS
Processing: CNC turning and bench work
Dimensions:  rd 7 x L. 13 mm
Calibre
Industry: food products
Material: tool steel
Processing: CNC turning, wire EDM and surface grinding
Heat treatment: hardening
Dimensions: rd 40 x L. 10 mm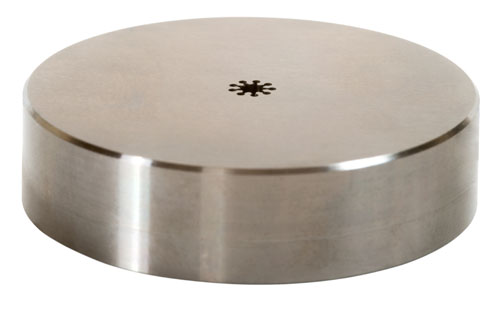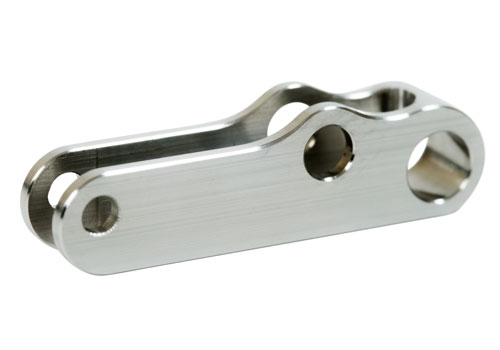 Lever
Industry: medical
Material: SS
Processing: CNC milling
Heat treatment: hardening
Dimensions:  30 10 x 6 mm
Processes
Germefa performs a wide range of processing types of a broad spectrum of materials, such as metals, non-ferrous metals and plastics. In addition to machining, we specialise in, for example, installation, bonding, cleaning and cleanroom packaging. Below, you will find a selection of common types of processing. Of course, we are happy to tell you more about the full scope of our activities and capabilities.
(CNC / long) turning
(CNC / 5-axis) milling
Grinding
Honing
Wire eroding
3-D measuring
Assembly
Cleaning
Cleanroom packaging
Contact
We would be pleased to contact you with regard to your specific challenges and questions. We are happy to call you but if you wish to contact us directly, please do so via the contact page.